Campsite near Aigues-Mortes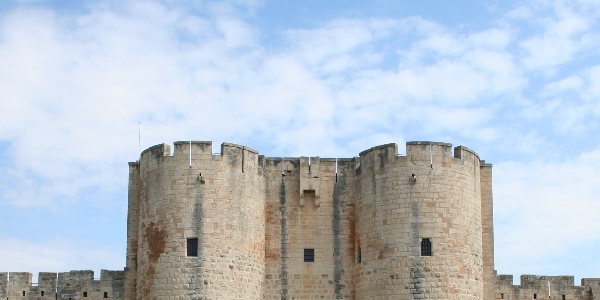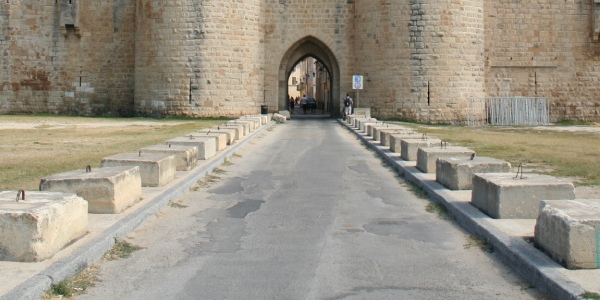 Tourism in Aigues-Mortes
In the Camargue Gardoise, Aigues-Mortes is a must-see town when exploring the region, where you can discover its two baroque style monuments, the chapel of the Pénitents Blancs and the chapel of the Pénitents Gris.
During your visit to the town, stop off at the wine cellars to taste the Vin des Sables. As for culinary specialities, try the Camargue rice, savour a fougasse from Aigues-Mortes or enjoy a broufade (a beef stew).
Aigues-Mortes is a seaside town and is also ideal for a variety of sporting activities such as water skiing, wakeboarding, windsurfing and paddle boarding.
Top 5 things to do and see
Tower and ramparts: Place Anatole-France has more than 1.6 km of ramparts, fortified gates, a walkway and 20 towers, including the 30-metre high Constance Tower.

Place Saint-Louis: Lined with restaurants and shops, it features a fountain crowned by a statue of Saint-Louis.

Art galleries: Aigues-Mortes is full of art galleries and craftsmen to discover, such as the Europ'Art gallery, Mario di Mao, Galerie17…

Salins d'Aigues-Mortes: In the summer, you can visit them by small train, by bike or on foot. Find them on the road to Grau-du-Roi.

Cruise on water: Embark on a barge to discover Aigues-Mortes and its Camargue landscapes from an original angle.
Campsite at 27 km from Aigues-Mortes
The Fou du Roi offers comfortable accommodation for all the family, from 25 to 38 m², an aquatic area, entertainment and useful services. Camping Fou du Roi near Aigues-Mortes, 27 km away (half an hour's drive), the Fou du Roi is particularly well located for your various tourist outings.
Relax with your family in our open-air hotel, between gastronomic discoveries, visits of the city and other activities with your children.
You are sure to enjoy an idyllic stay in the sun at our campsite near Aigues-Mortes.
EXPLORE THE AREA AROUND THE CAMPSITE