Campsite 40 minutes from Nîmes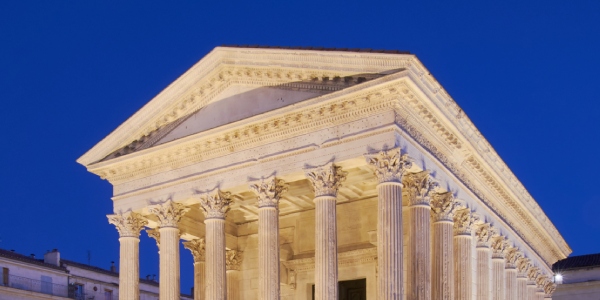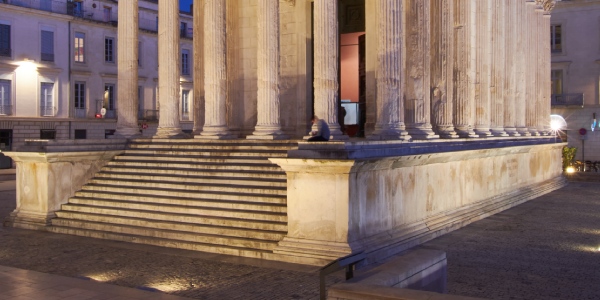 Visit Nîmes
Must-haves of your visit to Nîmes : Roman monuments. Visit the Arena, which hosts bullfighting shows, the Maison Carrée, a splendid ancient temple, as well as the Magne Tower, over 32 metres high.
Take advantage of your exploration of Nîmes to go to the 3,500 m² covered market under the halles to find fresh food and meet the producers.
Continue your discovery of the city by attending the Nîmes festival and its rock concerts and the Feria de Pentecôte in May, the opportunity to have fun between bullfights and bandas.
Top 5 things to do and see
Arènes de Nîmes: An emblematic Roman amphitheatre, it dates from the 1st-2nd centuries and was used as a shelter during the Great Invasions.

Maison Carrée: Built in the 1st century, this temple now houses a cinema showing a film on the birth of the city.

Tour Magne: Place Guillaume Apollinaire, the third and last level of this monument no longer exists, but its view from above is panoramic.

Jardins de la Fontaine: The entrance is on the Quais de la Fontaine. Created in the 18th century, take a walk to appreciate the temple of Diana.

Musée de la Romanité: This contemporary building on Boulevard des Arènes houses precious objects from the Roman era.
Campsite near Nîmes
Campsite in Hérault near Nîmes, the Fou du Roi offers a wide range of accommodation for 2 to 6 people as well as pitches, and provides access to a swimming pool, summer entertainment and various services.
Nîmes is about 48 km from our open-air hotel (45 minutes by car), perfect for camping while enjoying a maximum of outings and visits in the area.
With your family, discover the rich historical and cultural heritage of the city under the Mediterranean sun. Come and enjoy your stay in Nîmes in our campsite near Nîmes.
Visit the surroundings of the campsite